zing polarizing fiber
http://www.luy-tech.com/  来源:北京路源光科技有限公司  咨询热线:010-88866512 88866513  浏览: 7398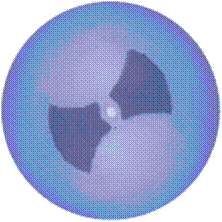 Fibercore Zing™ is an all-fiber polarizer, guiding only a single-polarization state, providing practical real-world polarizing performance. Straight or coiled, Zing™ delivers the high Polarization Extinction Ratio (PER) and broad, stable operating window that applications demand.
The secret of this extreme performance, is the extreme birefringence that only a 'Bow-Tie' geometry Polarization Maintaining (PM) fiber can create. With polarization beat-lengths approaching 0.5mm at 633nm, Fibercore Zing™ can provide 100nm of practical, usable polarizing bandwidth, providing a wide variety of packaging and source options – cabled or coiled, narrow line width laser or broadband Amplified Spontaneous Emission (ASE) source.
The polarizing window may be tuned by changing the length of the fiber and the coil diameter, either individually or together, altering the central wavelength and the width of the operating window.
Advantages:

• Broadband polarization window
• High polarization extinction ratio
• High stability over temperature and vibration
• High reliability due to all-fiber design
• Tunable polarization window
Typical applications:

• Fiber Lasers
• Laser diodes
• Fiber Optic Gyroscopes (FOGs)
• Current sensors
• Interferometric sensors
Product Variants:

• HB830Z(5/80) Polarizer fiber for all-fiber polarizers at 830nm
• HB1060Z(7/125) Polarizer fiber for all-fiber polarizers at 1060nm
• HB1310Z(9/80) Polarizer fiber for all-fiber polarizers at 1310nm
• HB1550Z(11/125) Polarizer fiber for all-fiber polarizers at 1550nm
Related Products:

• Standard PM Fiber (HB)
• PM Gyro Fiber (HB-G)
• Telecoms PM Fiber (HB-T)
• Polyimide Coated PM Fiber (HB-P)
• PM Gyro Fiber (HB-HT)