Highly Germanium Doped Fiber
http://www.luy-tech.com/  来源:北京路源光科技有限公司  咨询热线:010-88866512 88866513  浏览: 5924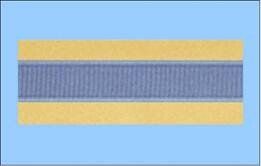 For the fabrication of bend insensitive Fiber Bragg Grating (FBG) arrays, Fibercore offer three, high Germania fibers, SM1500(4.2/125), SM1500(4.2/80) and SM1500(4.2/50). These fibers have cores with more than 5X the Germania content of a telecoms fiber, enabling FBGs to be written with or without Hydrogen loading.
The high Numerical Aperture (NA) of these fibers gives exceptional resistance to bend-induced loss. Optional 'low-profile' 80μm or 50mm cladding diameters are available along with increased proof test levels make these fibers ideal for high reliability, coiled and tightly packaged applications, including fiber optic hydrophones and geophones.
Special coating variants are available on request for the 'Cold Writing' technique where FBGs are inscribed through the coating, without the need to remove the coating.
Advantages:

• High NA variants for extremely low macro and micro bend losses
• Reduced cladding options for high reliability coils and reduced package volume
• Highly photosensitive core design for high reflectivity
• FBGs
Typical applications:

• Temperature Sensors
• Strain Sensors
• Biomedical sensors
• Hydrophones
• Geophones
• FBGs
Related Products:

• SM Fiber for Visible Through to Near IR (SM)
• High Temperature Acrylate Coated Fiber (SM-HT)
• Polyimide Coated SM Fiber (SM-P)
• Pure Silica Core SM Fiber (SM-SC)
Product Variants:

• SM1500(4.2/125) Highly photosensitive and bend insensitive fiber for FBGs around 1550nm
• SM1500(4.2/80) Reduced cladding highly photosensitive fiber for FBGs in embedded sensors and coiled applications
• SM1500(4.2/50) Reduced cladding highly photosensitive fiber for FBGs in embedded sensors and very tightly coiled applications
• SM1500(4.2/125)P Polyimide coated highly photosensitive and bend insensitive fiber for FBGs around 1550nm
• SM1500(4.2/50)P Polyimide coated reduced cladding highly photosensitive fiber for FBGs in embedded sensors and very tightly coiled applications