PM Gyro Fiber
http://www.luy-tech.com/  来源:北京路源光科技有限公司  咨询热线:010-88866512 88866513  浏览: 2149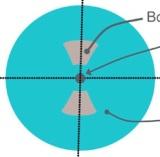 Fibercore are the world's leading supplier of Polarization Maintaining (PM) fibers for Fiber Optic Gyroscopes (FOGs). By using 'Bow Tie' Stress Applying Parts (SAPs), stress can be efficiently focused across the core of the fiber, offering industry leading levels of birefringence to maintain high levels of Polarization Extinction Ratio (PER). By combining the high birefringence with Fibercore's optimized gyro fiber coating package, the world's highest performance levels can be achieved.
The PM Gyro range of fibers offer Short Beat-Length (SB) variants for the highest PER levels, High Numerical Aperture (NA) fibers (HI) for reduced macro and micro bend losses in small coil diameters and Radiation Tolerant (RT) variants for space missions.
High Polarization Extinction from -55ºC to +85oC
Performance is maintained over a wide temperature range. Under test conditions designed to simulate those encountered in a typical FOG coil. Extinction ratios of better than 30dB (h-parameter of 1×10-5 m-1) have been maintained down to -55ºC, with extinction of over 28dB demonstrated right down to -60ºC.
Advantages:
• 'Bow-Tie' design engineered to give superior birefringence
• The World's best selling Gyro fiber
• Optimized coating package for best PER performance over temperature
• Radiation tolerant designs for space applications
• High NA designs for reduced bend loss in small coil diameters
Typical applications:
• FOGs
• Current Sensors
• Delay Lines
Related Products:
• PM Coupler Fiber (HB-C)
• Standard PM Fiber (HB)
• Telecoms PM Fiber (HB-T)
• Polyimide Coated PM Fiber (HB-P)
• PM Gyro Fiber (HB-HT)
• Erbium Doped Fiber IsoGain™
Product Variants:
• HB800G PM Fiber for 830nm fiber optic gyroscopes
• HB800G-SB Short beat-length PM Fiber for 830nm fiber optic gyroscopes
• HB1250G PM Fiber for 1310nm fiber optic gyroscopes
• HB1500G PM Fiber for 1550nm fiber optic gyroscopes
• HB1500G-RT Radiation tolerant PM Fiber for 1550nm fiber optic gyroscopes
• HB1500G-SB Short beat-length and radiation tolerant PM Fiber for 1550nm fiber optic gyroscopes
• HB1500G-HI High NA PM Fiber for 1550nm fiber optic gyroscopes with very low bend loss