Polyimide Coated PM Fiber
http://www.luy-tech.com/  来源:北京路源光科技有限公司  咨询热线:010-88866512 88866513  浏览: 2173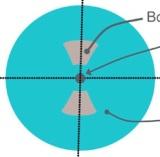 Polyimide Coated PM Fiber (HB-P) withstands temperatures as high as 400°C short-term and 300°C continuous. It is ideally suited for medical and sensing applications where fiber must be sterilized at high temperature, or withstand the curing temperatures of the high performance laminates.
Polyimide is a high performance Polymer, widely used throughout the electronics industry. The Polyimide coating is chemically bonded to the fiber surface and is an exceptionally rugged, chemical-resistant material, which offers fiber protection when applied to a thickness of just 10μm. In comparison, a standard acrylate coating must be applied to a thickness of 40μm for a 125μm cladding diameter fiber.
HB-P is particularly suited to embedded 'Smart-Skins' type applications due to its low profile, which helps to maintain composite strength through a reduction in the area of the Resin Rich Zone (RRZ). The relatively thin coating, combined with the high adhesion of the glass-polyimide bond, can optimize the mechanical strain transfer in a fiber sensing system.
Fibercore's 'Bow-Tie' Polarization Maintaining (PM) fiber design is capable of creating more birefringence than any other stressed design. This is simply because it is based on two opposing wedges, the most simple and efficient means of applying stress to a point.
Advantages:
• Operation up to 300°C continuously
• Highly Birefringent (HB)
• Short Beat Lengths (SB)
• Strong Polarization Extinction Ratio (PER) maintaining
Typical applications:
• High temperature sensors
• Down hole sensors
• Interferometric sensors
• Medical
• Embedded Sensors
Related Products:
• PM Erbium Doped Fiber (DHB1500)
• Zing™ Polarizing Fiber (HB-Z)
• Standard PM Fiber (HB)
• Polyimide Coated SM Fiber (SM-P)

Product Variants:
• HB800P Polyimide coated PM Fiber for use around 830nm
• HB1250P Polyimide coated PM Fiber for use around 1310nm
• HB1500P Polyimide coated PM Fiber for use around 1550nm