25G TIA for APD
http://www.luy-tech.com/  来源:北京路源光科技有限公司  咨询热线:010-88866512 88866513  浏览: 1105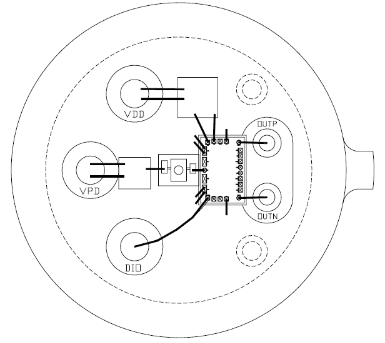 Product Overview
The HLR25G1 is a high sensitivity transimpedance amplifier with automatic gain control manufactured in a high volume, large capacity pure CMOS process designed for applications and data rates up to 28 Gbps. The AGC enables over 20dB of dynamic operating range, resulting in a very high performance and yet low power TIA designed for multiple 25/100 Gbps applications.
The HLR25G1 is designed for use with Avalanche photodiodes and features adjustable bandwidth and photodiode input capacitance which enables the HLR25G1 to work with multiple avalanche photodiodes across a range of applications.
In addition, the HLR25G1 has been designed to enable 'industry standard' low cost TO-can assemblies with its small foot print (0.7 mm x 1.05
mm) and optimized data outputs for TO-can leads and flex PCBs.
Featuring a receiver signal strength monitor and digital configuration options the HLR25G1 is a high performance and versatile receiver solution for next generation optical receivers to 28 Gbps.
Main Features
▪ Typical -24 dBm sensitivity (0.75 A/W, 7dB ER, BER 5E-5, CPD = 60 fF)
▪ Works with APD CPD ranges of 50 fF to 120 fF
▪ 1.7 kΩ transimpedance gain
▪ Data outputs optimised to compensate for ROSA-pin/flex PCB
▪ Digital 1-wire and bond selectable controls
▪ Pad compatible with typical 25G TOcan/ROSA. Optimised for 7-pin RF TO and 5-pin TO+ packages
▪ Single +3.3V supply; typical 28mA current
▪ -40°C to +95°C Operating temperature range

Applications
▪ Up to 28 Gbps optical APD receivers
▪ SFP28 Transceivers
▪ 25GbE, 100GbE, OTN
▪ 25G CPRI Wireless Back Haul/Front Haul
▪ 25G PON